Doctor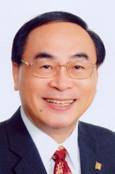 James, YING K. TSENG DDS, MSD, FICD.
Graduate in Orthodontic Department, School of Dentistry,
Fairleigh Dickinson University, New Jersey, U.S.A.
Experience
(1) President & Consultant, Taiwan Orthodontic Association
(2) President, 3rd Asian-Pacific Orthodontic Conference
(3) PhD Degree Instructor, Peging University School of Dentistry
(4) Examiner, Conjoint Examination for Membership in Orthodontics By the Royal College of Surgeons of Edinburgh
(5) International Advisor, Official Journal of the Japanese Orthodontic Society
(6) President, of International College of Dentists(Taiwan)
(7) Currently Maintains Private Practice in Orthodontics in Taipei, Taiwan.